Shopping Cart
Your Cart is Empty
There was an error with PayPal
Click here to try again
Thank you for your business!
You should be receiving an order confirmation from Paypal shortly.
Exit Shopping Cart
The real estate market is one of the most competitive environments in the business world nowadays. It is a demanding career and not everyone is cut out to be a successful real estate agent. Being one is so much more than being any other seller. Real estate agents have to deal with the ever-changing demands of their clients and at the same time, they need to make a living. So, how do they do it? What are the habits of highly effective real estate agents that separate them from the average ones?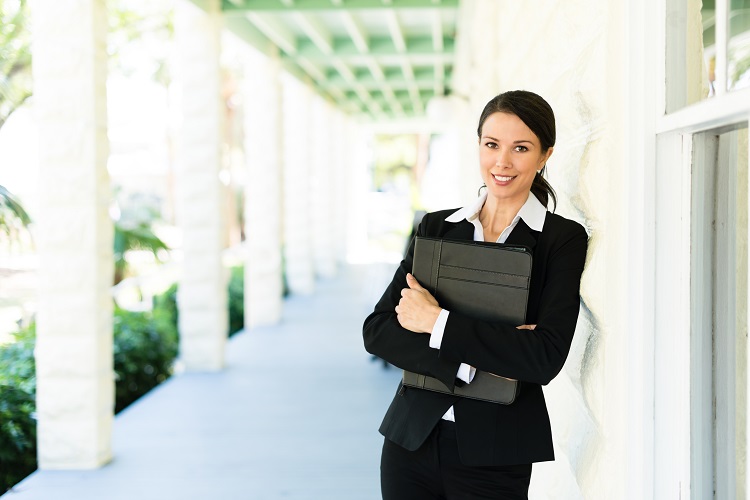 Habit no. 1 - Getting up early




You are probably familiar with the saying: The early bird catches the worm! Well, successful real estate agents know the saying too and they are trying to live by it. Practicing the right set of morning routines is also helpful to get your day started. Here are some good examples of morning routines you can try:




● Start your day with calming thoughts - You can pray, meditate, or just enjoy the silence, it is up to you;




● Encourage yourself - Tell yourself the inspiring words that will help you overcome fears and achieve goals;




● Visualize - Think about success and how you would feel after achieving it. One of the habits of highly effective real estate agents is following the footsteps of the people who have made it. You can easily find top real estate agents in your area and learn from them.




● Write down your thoughts and ideas - Your mind is as fresh as it gets in the mornings, so it makes sense that some of the best ideas will come to you right after you wake up.




There are many more things you can do if you get up earlier than before. Try to imagine how much more money you would be able to earn if your day lasted an hour longer.







Habit no. 2 - Taking good care of your health




It's not always easy to take care of yourself when you have a busy career and almost no time for yourself, but you have to make some. Your health should always come first. Remember, once you lose it you will not easily get it back and you'll be unable to perform the job you love so much. Start by making some smart food choices and devoting some time to physical exercise every day. It doesn't have to be a full training session, ten to fifteen minutes can be enough for your morning workout. You will quickly see the benefits. An early morning workout will help you feel more energetic and feel better about yourself. You will certainly need that confidence as the day goes by.







Habit no. 3 - Never stop learning




If you want to become one of the best real estate agents, you must never stop learning. Learners are earners, and nowadays you do not have to rely only on formal education. There are so many ways you can upgrade your knowledge. You should take all the courses that you can find, especially the local ones. For example, if you are coming from the West Coast, you cannot be familiar with everything it takes to become a Florida real estate agent. You will just have to find more about the specifics of your new area.







Habit no. 4 - Building relationships with your clients




When people come to you, they want to sell their old home or buy a new one. You are there to witness some of the greatest decisions of their lives. They depend on you to make their dreams come true, and that is a big deal. If you want to make your customers happy and excel at what you do, you will have to gain their trust. Be ready for many changes of heart from their part and even more compromises on yours. Be that as it may, they need to feel they can trust you. Your work doesn't stop when they sell or buy a home. They will need help moving, so you can help them find some reputable movers such as gibraltarvanlines.com and your clients will appreciate you even more.







Habit no. 5 - Having to-do lists




Planners and to-do lists are there to keep us on track all the time. Being organized is a priority number one for any successful real estate agent. Many deals, listings, clients, business partners, paperwork procedures can make you forget about something really important. So, always have a planner at hand.







Habit no. 6 - Keeping up to date




You just have to be in the know if you want to succeed in the real estate market. So, if you do not have a habit of checking what's going on in your community and following the latest market statistics, you'd better start doing so right away. People want to know that they can rely on a professional who knows it all. They want to know they are dealing with someone who can help them relocate to Florida from New Jersey with ease after finding a new home. You just have to be able to provide them with all the information they need at this stage in their lives.







Habit no. 7 - Being resilient




The real estate market is often volatile, and you need to learn how to survive. Prepare to get up as many times as the market knocks you down. There will be times when your efforts will be useless no matter how hard you try. That is when you have to be bullet-proof and show that you are cut out to be a great real estate agent.







Habit no. 8 - Being a networker




There is a common misconception that if you are an introvert, you are just not going to make it as a real estate agent. Luckily, the theory proves wrong. Both introverts and extroverts can be great sellers, but they need to be able to focus on other people. They need to have a networker's mindset. For a good networker, a coffee shop or bar is as good of a place for meeting new potential clients as an office. Constantly looking for opportunities to meet new people just doesn't feel natural to all of us - it is a habit that needs to be built. Joining one of the real estate referral programs can be helpful here.







Habit no. 9 - Reading




Reading is so important for staying on top of your game. Not having enough time is not an excuse. Nowadays, there are many ways you can read without even looking at a book or a screen. Audiobooks are great for real estate agents who spend a lot of their time commuting. There are also many apps you can download to help you take in the content you like.







Habit no. 10 - Living within your means




This is one of the habits of highly effective real estate agents that is often learned the hard way. It is easy to get lost in impressive commission fees, but you should always try to save some for a rainy day.










Written By: Lisa Robert with US Moving Experts

Categories: None

0

/