Shopping Cart
Your Cart is Empty
There was an error with PayPal
Click here to try again
Thank you for your business!
You should be receiving an order confirmation from Paypal shortly.
Exit Shopping Cart
As you may already know, the COVID-19 pandemic has spurred vast interest in real estate. The reasons are many. So many people have switched to remote working. In addition, the mortgage rates are fairly low, resulting in a considerable number of people investing in their first home or summer house. In total, what you have is one of the largest property-buying waves this country has ever seen. Consequently, median property listing prices have increased by 23% since the start of the pandemic. This is excellent news for anyone who made a career change to become a licensed real estate agent. Hence, we will discuss what to expect of the housing market in 2022 so that you can plan out your property selling strategies.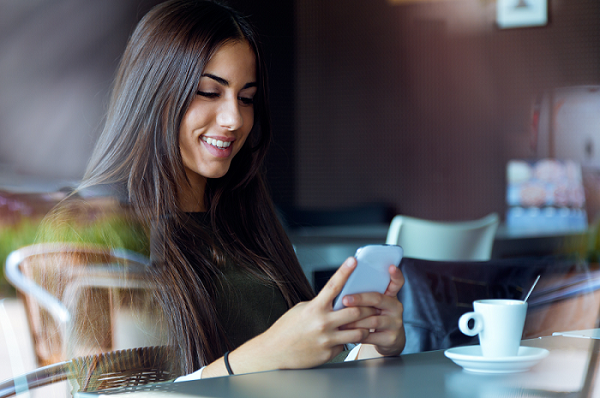 So far, the real estate market has been predominantly a seller's market. However, the real estate predictions for next year are not as bright. Many homebuyers are expressing reservations in the face of exorbitant real estate prices and soaring prices of appliances and other home inventory. This means that building a solid relationship of trust with the clients is a top priority for real estate agents in 2022. But what does this waning of buyers' interest hold in store for the housing market in 2022?




 

How will the housing market fare in 2022 after a period of rapid increase in homebuyer activity?







Growth of prices in the 2022 housing market - but slower




Industry professionals mostly expect slower growth in the global housing market but growth nonetheless. Some research into real estate trends predicts just a 2.7% increase in housing prices in 2022. This comes as no surprise since this year has seen unprecedented price growth, the highest in the last 45 years. As income growth has not followed up the surge in real estate prices, it is only natural that the housing market will slow down compared to 2021 and 2020.




 

In fact, the slowing appreciation is already quite apparent in the housing market. Some estimates show that median home prices from April 2020 to April 2021 grew by 17.2%. Yet, in the following months, it amounted to only 8.6% of an increase. Just by looking at the numbers, you could be swayed into thinking that real estate agents are in for a significant reduction in client interest. However, this decrease is unlikely to downturn home pricing developments in 2022.




 

If you, however, notice these changes affect the buyer's demand in your local real estate market, then joining a real estate referral program might bring in a lot of benefits for you and your business strategy. Many successful real estate agents choose to build their client network in this way as it allows them to partner up with experienced real estate referral agents. This is just one of the ways you can prosper if the housing market affects your operations in the coming year.







Millennials will positively influence the housing market in 2022




It is not just remote working induced by the pandemic that has instigated the increase in housing prices so far. There is a surge in demand as many Millennials are reaching an age when they can afford to buy their own property and move out of their parent's homes.




 

Aside from Millennials, many people are now also working remotely. This has helped spur the growth of housing prices. Also, homebuilding companies have been playing it safe since the 2008 housing bust. Thus, the housing supply can hardly satisfy the combined demand of Millennials and remote workers. In fact, some claim the US housing market lacks a staggering 4 million homes than what will be needed in 2022. Some estimates even show this number is as large as 6.8 million!







 

There is a shortage of homes, especially single-family homes.




 

If you have finally purchased your own home or plan to do so in the next year, be sure to plan out your relocation in good time. Given that a large chunk of Millennials still express interest in buying property, the consultants at strongassmovers.com advise that you book a slot as soon as you seal the deal with your real estate agent.







Second-home residential real estate might experience a softening




The year 2022 might see the end of the Covid-19 pandemic. Hence, some estimates show that the trend of buying in second-home markets rather than metropolitan areas will significantly diminish in 2022. A lot of companies have already abandoned the remote working business model since many people are getting vaccinated. So, home values in large cities and economically developed neighborhoods should prosper continuously. But, vacation properties in rural or areas distant from big city centers are unlikely to stay in vogue in 2022.




 

Second-home markets will likely plummet in 2022.







Showings and offers in second home real estate are likely to diminish as well




But what will all of this mean for real estate agents? How will these projections influence their workdays? Some experts believe that property sales in the last year indicate that the housing price will remain relatively stable in 2022. This means that an undersupply of affordable housing in the global real estate market is likely to stay. In addition, interest in the second home market will expectedly diminish, as we have mentioned. As a consequence, so will the number of showings and, with it, buyers' offers.




 

For real estate agents, this is a fairly grim prediction of what to expect of the housing market in 2022. Hence, be sure to figure out a solution well ahead of time. You could expand your influence internationally or find more clients through a referral program. Whatever you decide, make sure you enter 2022 well-prepared!







 

Written by: Lisa Robert with US Home Experts

 

Categories: None

0

/