Shopping Cart
Your Cart is Empty
There was an error with PayPal
Click here to try again
Thank you for your business!
You should be receiving an order confirmation from Paypal shortly.
Exit Shopping Cart
Being a real estate agent in Florida is not easy. Sure, there is a lot of real estate properties that you can potentially sell to willing clients. And a lot of people are looking for summer homes in Florida. But there is also a lot of competition. Just know that in 2018 there were around 251,000 registered real estate agents working in Florida. So, in order to make it as a Florida real estate agent, you need to do your research and work hard. While the second part of that is entirely up to you, we can give you a hand with the first one. So, let's go over some things that every real estate agent in Florida needs to know.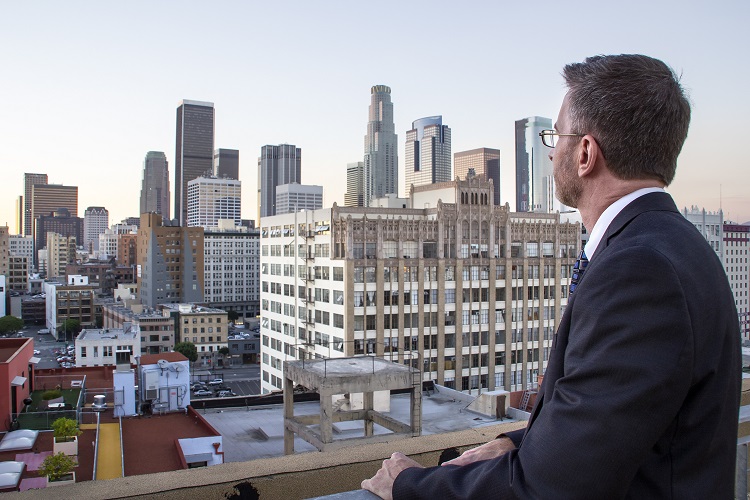 What every real estate agent in Florida should know




Being a real estate agent in Florida will require you to be a jack of all trades. There are a plethora of skills that you need to hone in order to find real estate, communicate with clients and close deals. If you lack in just one of these skills, all others will suffer. So, your best bet is to first carefully read what you need to be good at. Then identify your biggest weakness. That way you will improve in the most efficient manner. And, hopefully, become one of the top Florida real estate agents.







Communications skills




As a real estate agent in Florida, your job will require you to communicate on a regular basis. You will either talk to buyers in order to understand their wishes and budget, or you will talk with sellers in order to figure out how to make the most money out of their real estate. Whatever the case, you need to be able to communicate your ideas clearly. You will have people from all walks of life coming to you for help. And, no matter your knowledge or skills, you won't be able to do so if you cannot communicate with them properly.







Teaching clients




A big part of communication is being able to teach your clients. Remember, 95% of them are absolutely oblivious of the real estate trends and the legal background of dealing with moving. And, even if you don't have complete knowledge of all these aspects, you need to know how to help your clients get it. This can mean letting them know about sites like movingkings.com in order to learn the basics of relocation. Or help them find a contractor to remodel their home. It is a part of your job to help them learn what they need to know in order to deal with real estate property.







Negotiation skills




One important part of being a successful real estate agent in Florida is being able to negotiate. Up to a certain point, you can rely on your other social skill, and on the willingness of clients to close deals. But, whether you like it or not, you will need to negotiate a bit in order to help your clients buy a home. There will come times where no other form of communication will be possible for closing a deal and seeing a transaction through. So, even though ideally you won't negotiate, be ready to do so. It's better to be a warrior in the garden, then a gardener in a war.







Adapting to the market




If you spend even a modest time dealing with the real estate market in Florida, you will learn that it is always changing. Certain styles of a home can become more trendy. People can start valuing things differently, new models of real-estate marketing can suddenly become viable... A bunch of things can happen. And, if you want to get to the top of the Florida real estate market and stay there, you need to learn fast and adapt. Remember, once a new trend sets in, it is always the early bird that gets the worm.







Keeping track of the Florida real estate market




The aforementioned skills are somethings that every real estate agent should have, regardless of the state they work in. But, the one thing that every real estate agent in Florida really needs to know is how to keep track of Florida's real estate market. Know that the timing of your information is almost as important as its content. If you wish to play the real estate game properly, you need to be aware of potential clients quickly. That way you'll be able to accommodate them as efficiently as possible.







Legal aspect




But, before we go over the skills required to follow the Florida real estate market, we would advise you to learn what the legal aspect of dealing with real estate is. Even though you can always get legal counsel to help you, we advise you to look up online on various legal aspects of managing real estate. From an agent's professional liability in Florida to financial claims and ownership paperwork. The more you know about the legal aspect of real estate, the smoother and less stressful your work will be.







Networking and following local trends




The essence of knowing and keeping track of Florida's real estate market is networking and following local trends. Remember, no good real estate agent is out there alone. Your best bet is to have a network of agents working with you. That way you'll be able to share information quickly and your future clients will have an easier time finding you. This is usually done by focusing on a certain area and then working with agents that are not your direct competition. This allows you to keep track of real estate trends in your local area. Also, to easily contact people that are outside of it, but are looking to invest in it. Remember, seldom can you find a successful real estate agent who works in huge areas. No one can afford to spread themselves so thin!







Written By: Lisa Robert with US Moving Experts

Categories: None

0

/