Shopping Cart
Your Cart is Empty
There was an error with PayPal
Click here to try again
Thank you for your business!
You should be receiving an order confirmation from Paypal shortly.
Exit Shopping Cart
Working in the real estate industry is exciting and challenging. It's a promising career, and it requires a specific set of skills. It is fascinating to meet new people and be involved in their lives on this personal level. Helping them achieve their dream goal of finding the perfect house is fulfilling, and it gives a sense of personal success. However, if you wish to become a Florida realtor, you have to know all the essentials.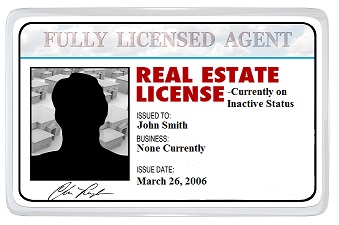 First, the position of real estate agent requires knowledge, training and a license. To save you some trouble of searching on the internet, I decided to make this guide that should help you become a Florida realtor. Following these simple steps will significantly improve your chances of success.










Do you wish to become a Florida Real Estate Agent?




If your answer is yes, you are in the right place. Before we get into technical details of licensing, let's look at the root of every career choice - the passion. You have to have a passion for what you do. If you decide to become a Florida Real Estate Agent, your primary goal will be talking with people. You'll have to understand their wishes and try to overcome their expectations.




Nevertheless, to talk like a real salesperson, you must acquire the proper education.










Educate yourself to become a Florida Real Estate Agent




Working as a real estate agent not only requires education, but it also means that you have to be well informed. Selling a house to a client is only step one. Providing exceptional service is more important. Your client might also need moving services, help with finding cheap storage units in North Miami area , or just getting some general tips on the neighborhood. If you provide these information, it will leave a great impression. This is how you acquire regular clients.

https://orangemover.com/services/storage/storage-north-miami-beach/#!/








Educating yourself is the first step in obtaining a real estate agent license




Now, to get more technical, if you wish to become a Florida real estate agent, you must:

• be over 18 years old

• have a high school diploma or GED

• complete 63 classroom-hours of pre-licensing courses

Let's talk in more detail about these steps.










Getting your diploma




I am sure you have many questions to ask, so let's begin. The first step to becoming a Florida real estate agent is to graduate from high school. This is simple if you are a student. However, if you are older than the average student and you need to meet this requirement, you can always complete a General Education Test, or otherwise known as the GED test.










Additional courses




It is also smart to take some extra classes in math and statistics. If you wish to work in this line of business successfully, you'll need to excel in those two areas of expertise. You can also attend a soft skill course, which should help you learn how to talk to people. If you are well educated, you will have more success. In return, you will get good testimonials from your clients.










Major in real estate is not a requirement




You don't have to major in real estate to become a Florida real estate agent. High school diploma is good enough. However, if you do complete a bachelors degree in real estate, you are exempt from taking sales associate and broker license tests. If you choose to get your college diploma, it doesn't have to be a Florida one. Any accredited U.S. college will do.




A real estate agent helps people to pick the best house for their needs, or to stage a house for selling










Pre-licensing course




Before you can submit your license, you have to complete a 63-hour pre-licensing course. This class is approved by the FREC, Florida Real Estate Commission. It is important to know that the completed course stays valid for two years. Submit your license before it expires, or you'll have to retake it.










How to submit a license for a Florida real estate agent




Submitting the license is done online on the My Florida License website. An alternative is to print the application form and mail it to the Florida Department of Business and Professional Regulation. Applying will cost you $89 currently.




With the application form, you also need to include information about your education, professional experience, and your identity. Also, know that it usually takes from 3-6 weeks for the process to be completed, so apply at least six weeks before you plan to take the test.










Background check and electronic fingerprint




Before you can become a Florida realtor, you have to submit your background check, and electronic fingerprint from a Florida Department of Law Enforcement approved Livescan vendor. It has to be done at least five days before you submit your application.










Passing the exam




Pearson VUE administers the licensing exam. When you show up to take the exam, you must bring two forms of identification with your signature, and at least one has to have a valid photo. You also must bring your course certification. Prepare on time and don't forget to bring everything.




The test consists of 100 multiple-choice questions. Subjects are Real Estate Principles and Practices, Florida and Federal Laws, and Real Estate-Based Math Equations. To pass the exam, you need to score a minimum of 75% of correct answers.




The fee for the exam is $105 currently. However, if you are a veteran or a spouse of a veteran, you are eligible for a fee waiver.




In order to confirm your license, you will have to find an employer first




You can see the results immediately after completing the test. If your score is below 75%, you will have to wait at least 24 hours before you can schedule a new date. You can take the test as many times as you want, there are no limitations.










Apply for the job




After passing the exam, you are two steps away from becoming a Florida realtor. However, before you can officially get the license, you have to become an employee. Look for licensed real estate brokers and apply for the position. Since real estate agents are paid on commission, always check with your broker how is the money split after you close a sale.

https://www.parkplacenetwork.com/











A smart piece of advice




If you can't tell if a profit split is good or bad, there are ways to find out. For example, many quality moving companies, like orangemover.com, have connections with real estate agencies. Get in touch and ask an experienced real estate agent for advice.




A career of a real estate agent offers many possible ways to develop yourself










Pursuing your career




Once you become an employee, ask your employer to submit a DBPR RE 11 form under their name to the Division of Real Estate in the Florida Department of Business and Professional Regulation. This will officially confirm that you are a real estate agent and activate your license. This is how you become a Florida real estate agent




Furthermore, you can always study more to go for a real estate broker or a real estate instructor license. There are many possibilities in front of you. With that in mind, stay informed, push yourself to learn new skills and always strive to do the best you can!

Categories: None

0

/