Shopping Cart
Your Cart is Empty
There was an error with PayPal
Click here to try again
Thank you for your business!
You should be receiving an order confirmation from Paypal shortly.
Exit Shopping Cart
It's true that the term 'referral program' is quite a confusing one. Not so many people know who is a real estate referral agent, and what's his actual job. However, if you are interested in buying real estate, you should definitely learn real estate referral programs and the benefits of using them. In this win-win-win situation, you (as a client) will be referred to a trustworthy agent, and have someone to introduce you to a location you are not familiar with. That's why let's go through the main advantages of real estate referral programs. Learn about all the benefits of introducing a real estate referral agent into the business and letting him help the company with the leads and profit they are about to create.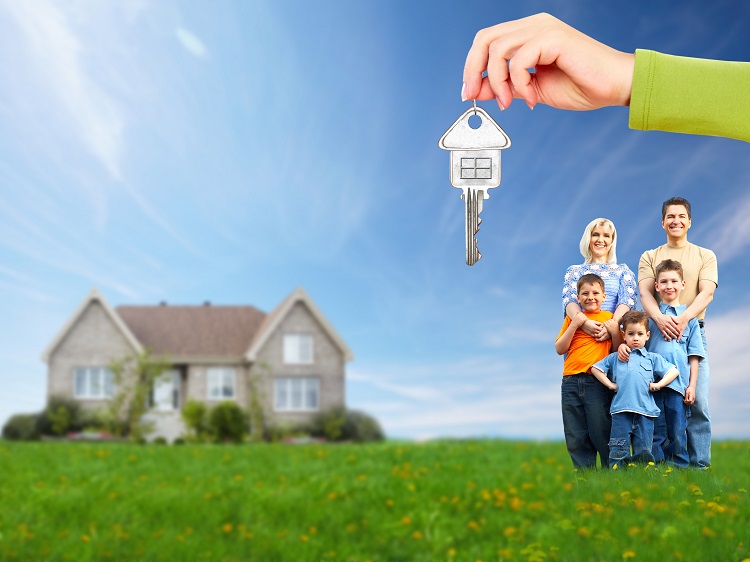 Basic information on real estate referral agents

First of all, let's see what a real estate referral agent does. A referral real estate agent is a real estate agent who has a license and refers their clients to other agents around the world. To do this job, the agent needs to be part of a brokerage and has good connections in the real estate world. The duties of a real estate referral agent include:

• create a decent number of referrals, to create profit

• promoting their services

• having a good connection in the real estate world

• being knowledgeable about top real estate agents in popular areas

• making sure that the referred agent provides good services to the client







Why a real estate referral agent is necessary for clients?

Well, if you are not into real estate, you may find this world confusing. You need to make smart decisions and you need to do it fast. However, if you plan on buying a property in an unfamiliar location, it may be difficult to find the perfect one. You may want a beach house, or a small cottage close to a lake or a ski resort. In a situation like this, a real estate referral agent can help you a lot. They can introduce you to a trustworthy local agent and make the process a lot easier.

Buying a property in another country or state, and moving to another place. That's why hiring the right moving company is an imperative. Once the right real estate agent is there, choosing a trustworthy moving company is the next logical step. Moving long-distance is a tricky business, hiring someone like https://www.promoversmiami.com/long-distance-moving/ is a smart move since clients can trust them with their belongings without feeling worried or stressed.







What are the benefits of real estate referral programs?

Introducing real estate referral programs into the real estate business is the right step in many different ways. Here are some benefits of using this program for our business.




It is a win-win-win situation

Real estate referral programs are not only beneficial for the agent himself, but also for the client, and for the referred real estate client. This win-win-win situation creates a positive atmosphere among clients, and brings more leads to the business itself. For agents, working in real estate referral programs means more connections, and therefore more commissions and successful deals.




Cost benefits of real estate referral programs

No matter how much a real estate referral agent's commission – it definitely pays off. The clients who buy from a referred, trustworthy agent usually pay for services without stressing out about the price. Once they are referred to a good agent, the price becomes less important item. This means higher profits and returning clients.




Real estate referral programs bring satisfied clients

If your business maintains high-quality real estate referral programs, more and more satisfied clients will stay longer with you. After some time of providing first-rate referral services, your business will gain a network of contented clients who will be likely to recommend the business to the people they know. This kind of promotion creates a positive image of your company and 'help' the new clients choose you as their next real estate company.




Your clients can trust you

With providing client referral services your business gets the word of mouth marketing. Embracing that kind of promotion tells you care about your clients and what they have to say. This whole situation creates a special connection between the company and its clients and increases customer loyalty. The clients will be more likely to recommend your business, spend more money on services and come back if they need the services in the future.




Real estate referral programs create rapport in no time

When we talk about sales, both bad and good reviews bring results quickly. If you do everything well, the word of mouth promotion will reward your business several times. Clients will choose a company much faster if they heard some positive experiences and read some good reviews and testimonials. That's why you should focus on building a trusting relationship with your customers – and one of them is definitely real estate referral programs. Furthermore, you can always offer incentives to your loyal customers and by doing that encourage them to speak positively about your business. Once you start focusing on that kind of promotion, you will start to see more sales and more new clients.




Being a credible real estate company is not easy. It takes time and effort to attract the clients. However, if you do it in the right, honest way - the invested effort will definitely pay off.




As you can see, there are several benefits of using the real estate referral program. it is definitely something that gives much more than it is invested and it is an essential part of agent-client relationship. It's based on the trust and confidence in choosing the right real estate referral agent.







Written By: Lisa Roberts with US Moving Experts

Categories: None

0

/