Shopping Cart
Your Cart is Empty
There was an error with PayPal
Click here to try again
Thank you for your business!
You should be receiving an order confirmation from Paypal shortly.
Exit Shopping Cart
By definition, a real estate referral agent is a licensed real estate agent who refers a client to another, better qualified real estate agent that sells real estate full-time, who will then manage the rest of the client's real estate needs. For referring the client, the referral agent receives a percentage of the commission on the successful transaction.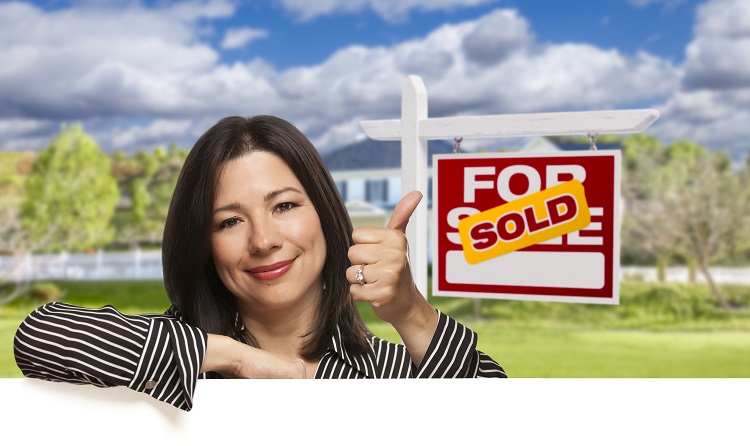 Real estate referral works in the best interest of the client, but the real estate agent, too. In the end, all three parties profit:




• the client gets the best service they can get,

• the real estate agent benefits from the sale he/she'd otherwise miss out on and

• the referral agent gets a part of the commission as a referral fee.







Is real estate referrals safe?




To make things clear: both real estate agents and referral agents are licensed, which greatly helps to avoid a real estate scam. To earn income, referral agents must have a license and a connection to a brokerage. In other words, a referral agent can't receive a commission from a brokerage unless he/she is a part of it, or is a licensed broker as well.

Additionally, the more referrals end in a successful transaction, the better the referral agent is. Even though their job officially ends once they hand over the client to a colleague, reliable referral agents follow up on the process, since the result of the referral directly affects their reputation and commission.







Match-makers in the real estate business




A referral agent is basically a mediator. They follow the simple, yet effective and ethical rule: I can't help you, but I know a reputable professional who can. Referral agents partner buyers or sellers with real estate agents specialized in a specific area or for a specific type of real estate.

For example, if an agent has specialized in the residential real estate business, they will refer a client interested in a commercial or industrial real estate transaction to an expert. The suitably-skilled colleague will then look after the client's best interests. The real estate referral business is thus quite beneficial for experienced semi-retiring agentss with a wide and reputable network of connections. Moving companies can also serve as referral agents.

For example, Moving Kings Van Lines FL may have a client who needs to sell their house in Orlando and move across Florida. The company may refer the client to a reputable real estate agent to assure a stress-free relocation process.







Relocation company as a referral agent




The real estate industry has tight connections with the moving industry. Some relocation companies work as referral agents. Once they get a client, they offer that client's real estate transaction to a brokerage. Of course, just like regular real estate referral agents, they focus on the expertise of the brokerage's relocation department. They too expect a certain percentage of the commission.

For example, once cross country moving specialists in Orlando partner with a brokerage, they are required to offer detailed information about the listing and buying/selling timeframe based on their client's relocation agenda as well as their client's conditions. Once they provide that information to a brokerage, the referral part of their job is over and they can commit to moving the client across Florida.

Once again, there is a triple-win situation. The client gets both relocation and real estate business managed by the best in business without the need to search for themselves. The relocation company gets a referral fee for referring an experienced realtor. The real estate agent gets a steady supply of clients from a partner industry.




Here is a good company to where you will get back 15% of your agents real estate commission that you can use towards your move or other closing costs. 







Referral fees




In other industries, the referral fee is suitably called the finder's fee. According to real estate agents, the standard is 25%. However, it fluctuates between 20% and 35% of the commission on the successful transaction. There are a couple of reasons referral agents may ask for a higher percentage. It usually happens when they have a cash-paying client or one who is ready to make multiple purchases. On the other hand, if a referral agent believes that it would take a realtor a lot of work to seal the deal, they propose a lower, 20% fee. Moreover, relocation companies charge higher referral fees, of around 40%.







When is the real estate referral helpful?




Real estate referrals take place quite often for a number of reasons. Most commonly, realtors refer clients when they're not familiar with the target geographical area. A real estate referral agent guarantees with their reputation that the realtor they chose is the best one. They also make the whole process easier for the client, saving them time and effort.

Moreover, referral agents are helpful to clients who want to purchase real estate for the first time in the area and want to connect to a reliable local real estate agent. Ultimately, a referral is a good option for real estate agents who wish to avoid conflict of interest. When their family member is buying or selling real estate, the realtor refers them to another real estate agent.







The real (estate) deal




Referral agents work as real estate agents' agents. A good referral agent must have a pool of select agents in the most popular markets. To help clients find a skilled real estate agent, he/she must build a strong network. Additionally, that network needs to cover numerous varied markets to be of any use. Having in mind that real estate referral agents rely heavily on their reputation, their duty is to invest in online marketing. It makes them visible to buyers and sellers looking for referrals. The useful service referral agents provide makes the connections in the real estate market even tighter. The referral business in the real estate industry does make everybody satisfied: the client, the real estate agent, and the real estate referral agent. This is the most important reason why the real estate referral business has been thriving over many years.







Written By: Lisa Robert with US Moving Experts




Categories: None

0

/