Shopping Cart
Your Cart is Empty
There was an error with PayPal
Click here to try again
Thank you for your business!
You should be receiving an order confirmation from Paypal shortly.
Exit Shopping Cart
The moment you decide to buy or sell a house, you're entering a process full of decisions. One of them is certainly choosing the right real estate agent. Luckily, every effort you make on that account will pay off in the end. To find an experienced, knowledgeable and dedicated real estate agent is more than half of the work. To assist you in the process of selection, we have selected the most important questions to ask your real estate agent before and after you commit.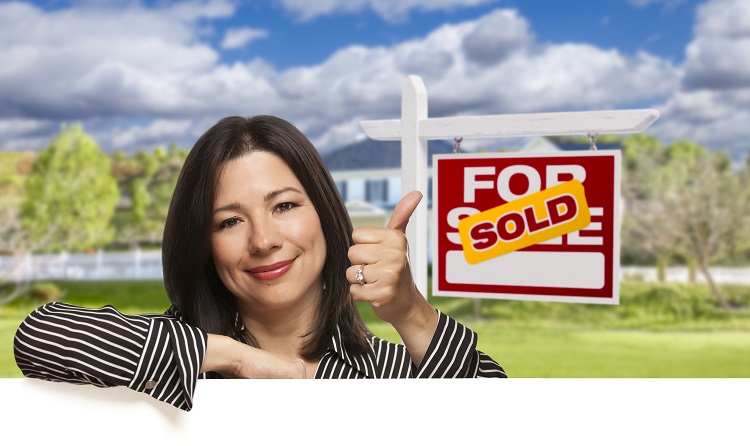 Opening questions




First, you need to find a reputable real estate agent in your locale. You can ask people you trust for a recommendation or look for a reputable real estate agent online. Many real estate agents have websites and/or blogs and you can find their reviews online, too. No matter how you find and get in touch with your agent, it is important to ask him/her the right questions. There are topics you should discuss before you choose the agent and those you should inquire about later. We have split those topics into three general categories: questions about the real estate agent, about the house, and about the buying/selling process itself.







What should you know about your real estate agent?




The first thing you should inquire about is if the agent has a real estate license and then ask to see it. You need to make certain that your agent is an accredited professional and avoid real estate scams. After that, you should ask to see their references, though most agents will bring a list to the meeting or have their references online.




Once that is clear, it would be good to know how long the real estate agent has been in the business. There is nothing wrong about contracting a fairly inexperienced agent, though. Most of them have learned from seasoned colleagues and are eager to dedicate themselves to your case.




Furthermore, it is important to inquire about the agent's average list-to-sale ratio because it shows if the homes are selling for more or less than the listing price. With this in mind, note that buyers and sellers look for a different answer. This also leads to another question: is the real estate agent working mostly with buyers or sellers. Buyers would appreciate a real estate agent able to negotiate a lower asking price, which leads to a ratio lower than 100%. On the other hand, sellers would prefer to sell as close to the asking price as possible, making the real estate agent's ratio close or equal to 100%.




It is in your best interest to sell or buy a home quickly, so ask how long the real estate agent's listings sit on the market on average. If the time is unusually long, a reputable real estate agent should be able to explain it. Before you shake hands with your real estate agent, make sure you check what his/her commission fees are and how to pay him/her.







Which questions to ask your real estate agent about buying/selling?




Check if you can review the documents before you sign them and inquire about guarantees. You should know if you can cancel the deal at any time without any penalties. Once you choose your real estate agent, you should move on to inquiries about the path ahead of you. Ask the agent to explain the process of buying/selling your home from beginning to closure. It would help you greatly to know the schedule and some key points, especially if you sell and then buy a house. You might need to arrange for a moving company like City Movers to pack and move your furniture in the meantime, so learning about timeline is vital.




You would certainly want to hear about updates as soon as possible. What is the best way to communicate with your real estate agent should be one of the first things to settle. Your agent should be available at reasonable times and answer your calls, messages or emails. Likewise, you should ask if you'd work with the same real estate agent or a team of agents. If the latter is the case, meet them all and make sure you have a primary point of contact. Additionally, you should ask to see CMA (Comparative Market Analysis) and learn from the agent's report about the situation on the market.







What should you ask about the property you're buying/selling?




How to work with your real estate agent if you are a seller? You would want to know what price will sell your house and you better trust your real estate agent's word on it. Overpricing your home will lead you nowhere and it's in everybody's best interest to be realistic. That question leads to a similar one: which feature will sell the home? You might need to repair or adapt a part of the house. While you're at it, ask if there's anything you can do to get your home ready for showings. Also, inquire about their marketing strategy. They should have a plan already.




If you're a buyer, you should be interested to know why the current owners are selling the house. Are there any significant flaws? Is the neighborhood noisy? There are things you can't notice during your first or only visit. Ask your real estate agent if there are any seller disclosures if they don't mention it first. That further points to questions about maintenance costs. You should ask how many owners the house has had until now. The fewer, the better, maintenance-wise. Furthermore, you should inquire about property taxes in the area.







Do you have any other questions?




Don't be afraid to ask your real estate agent ''Is there anything important that I forgot?'' If you have chosen well, your agent will give you an honest and lengthy answer. The most important thing is to feel comfortable around your real estate agent and free to ask questions. Remember that you are partners in this endeavor, so maybe you should ask how you can best work together.




Or, have a company like Park Place Realty Network set you up with a top real estate agent in your market that will pay you back 15% of their total commission. Get more details here.







Written By: Lisa Robert with US Moving Experts




Categories: None

0

/