Shopping Cart
Your Cart is Empty
There was an error with PayPal
Click here to try again
Thank you for your business!
You should be receiving an order confirmation from Paypal shortly.
Exit Shopping Cart
Whether you're buying or selling your home, doing so on your own is not advisable. Buying or selling real estate is a complicated procedure, and a lot of money is involved. Even if you are feeling adventurous, it is not something to be taken lightly. However, you may be wondering how to find the best real estate agent in Florida who is also affordable? When one is looking for a real estate agent, he or she is usually presented with a lot of options. In fact, there are currently more than 250,000 licensed real estate agents in Florida. So, how to choose the best one?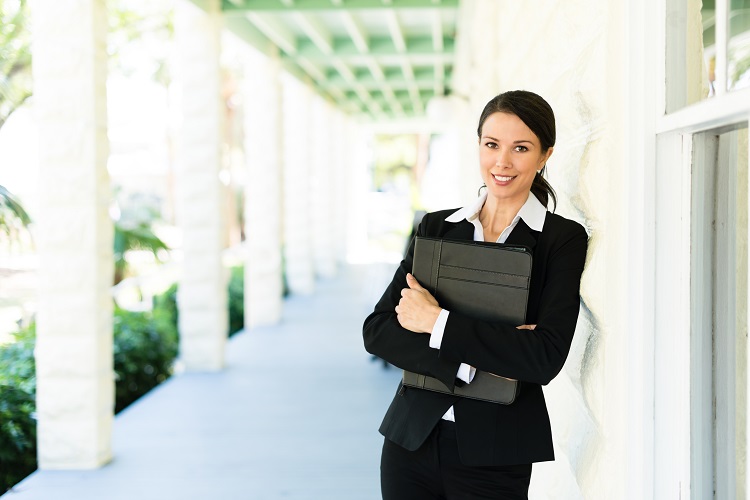 How to initially find several potential candidates




A good way to find the best real estate agent in Florida is to either look online or ask your friends and relatives who've recently moved. If you'll be moving into a new town, looking for real estate agents online is your best option. In that case, trying to find the right home and close the deal on your own will be even harder to pull-off. Moving takes a lot of time, and moving long-distance even more so. While you're busy trying to find relocation assistance when moving from afar and handling all the details pertaining to the move, a good real estate agent will take care of all the details related to buying your new home.







Best is not always cheap




Once you've found a few candidates for the position of your trusted real estate agent, it's time to choose the best one. The first thing that we'll discuss has to do with the word "affordable" in the title of this article. Namely, "best" and "cheap" usually don't go hand in hand. While the best real estate agents can also be affordable (and often are), we wouldn't suggest simply hiring a real estate agent who will ask for the lowest commission. Since there are so many real estate agents competing in Florida, it is hard for inexperienced agents to land clients. Therefore, they will often accept a lower pay rate.




However, inexperienced agents are usually not the best agents (nor are they even close to being the best). The best real estate agent has the negotiating skills and the necessary know-how to land you the best deal. Inexperienced agents often struggle with that, as they don't yet have a lot of contacts, and they haven't had much chance to practice their negotiating skills. Therefore, they could be easily intimidated by the other party's agent, especially if he or she is one of the best.




What's more, they could be looking to simply seal the deal as quickly as possible, so that they (finally) get paid. The trick, therefore, is to choose the most affordable agent out of the experienced, skilled agents you've interviewed, who will then look out for your best interest.







The best real estate agents won't beat around the bush




How to find the best real estate agent, that's just right for you? The first thing to look out for is - honesty. If you've interviewed several real estate agents, and most of them have given you a similar opinion, but one of the agents seemed to be unrealistically optimistic, it could be that this agent doesn't want to tell you the bad news.




A good agent will be straightforward with you. They'll tell you if your asking price is too high. They'll tell you honestly what kind of a market you are dealing with. They'll tell you if you need to make costly repairs before selling. They'll tell you the bad news, because that's good for you in the long run.







Determine how expeditious an agent is




The next thing to look out for is how quick a real estate agent is when answering your calls/texts/e-mails. There aren't that many homes to sell in Florida currently, so making an offer quickly is very important. One way to gauge your agent's efficiency is to look out for their responsiveness levels. If an agent replies quickly when you try to contact him, there's a good chance that he/she'll be just as quick when it's time to make an offer.




While initially interviewing agents, ask how many clients they have. If they have many clients, ask them to guarantee that they'll have enough time to provide you the best possible service as well. It could be that they're working with a team of qualified assistants, who will take care of your inquires; that is perfectly fine.




It's worth noting, however, that agents usually prefer texting. If you'd rather communicate in another way, look for an agent who won't have a problem with that.







Hire a professional agent who knows the area you're interested in




It is very important to hire a professional agent. Many people in Florida have recently been trying to become professional real estate agents, after previously doing something else for a living. What you're looking for is a professional who knows exactly what they're doing.




So, ask all the candidates to show you their license, as well as a list containing the details pertaining to all the deals they've closed recently. Ask for references too, and later check on them.




A professional will also respect your opinion. If it seems that your agent is simply trying to close the deal as soon as possible, while disregarding your opinions in the process, then you're most likely not dealing with a real professional.




And even if you are sure that a certain agent is a professional, it is also very important that he knows the given neighborhood well. If he does, he'll be able to quickly find a home based on the description you've provided. He'll also be able to point you in the right direction if a home that precisely fits your description cannot be found in the said neighborhood. So, be adamant to find an agent who is a skilled professional and is also very familiar with your area of interest. Working with such an agent, together with a reliable moving company such as Movin' Murdy - Pittsburgh Movers, should guarantee that your relocation goes as smoothly as possible.







If you're selling, digital marketing is important




Finally, if you'll be selling a home, try to find an agent who also knows how to market your home online. As that's where a lot of buyers will look for homes, you'll need to have high-quality pictures posted, as well as a nicely-written description. All the details about your home should be included in this description, and it should be written in such a way so as to entice potential buyers into considering your home.




If you remember and put to use all of our advice, you should be able to find the best real estate agent in Florida for you. Even better, there's a good chance you'll find a few great real estate agents, and then you'll be able to choose the most affordable one. Follow our advice, but don't forget to use your instincts as well. Good luck!







Get 15% back on your real estate purchase and get connected with a top agent in your market.













Written By: Lisa Robert with US Moving Experts




Categories: None

0

/