Shopping Cart
Your Cart is Empty
There was an error with PayPal
Click here to try again
Thank you for your business!
You should be receiving an order confirmation from Paypal shortly.
Exit Shopping Cart
When buying or selling a home, the assistance of a real estate agent is always highly useful. Their expertise, knowledge, and experience can help you facilitate and accelerate the whole process to a large extent. Moreover, they can help you get the best possible value for your money or sell your home for the best possible price. Choosing and hiring a local real estate agent goes even beyond. What are the advantages of making such a decision and why is it important to find top real estate agents in your area? Here is our answer.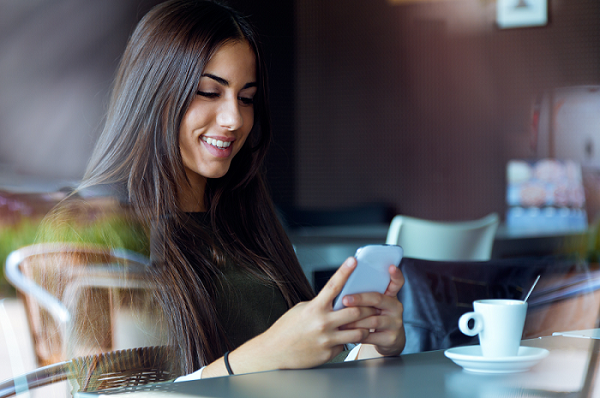 A local real estate agent knows the specific area you are interested in




Everybody says that doing research is necessary if you want to make the most reasonable choices when buying a home. What are the best neighborhoods in the town you are interested in? Is the cost of living favorable? Are there enough educational and sports facilities? Are the job opportunities ample or scarce? These are the questions you cannot but ask yourself prior to making any further steps in the purchasing process. Luckily, one of the advantages of hiring a local real estate agent is that they can provide you with the answers to these questions in no time. All you need to do is simply make a list of important questions to ask your real estate agent and the problem is solved.




Similarly, when selling your home, a local real estate agent can provide you with vital information on the average market price. It is a wide-known fact that setting the price is crucial for the success of your sale. By following trends of your specific area, these professionals can come up with the best strategy to increase your home's market value to the maximal level.







Local real estate agents are more available to their clients




Firstly, one of the advantages of hiring a local real estate agent is that you can easily avoid any potential confusion in communication. Having a conversation personally is much better and more convenient than speaking on the phone or even using email.




When you become impatient to find and purchase the home of your dreams, a local real estate agent has the power to eliminate the anxiety you feel. As soon as you explain your wishes clearly, an expert will know exactly what type of home you are looking for and then be able to arrange showings for you very quickly. It will not take much time until you contact exceptional movers at spydermoving.com to move all your belongings flawlessly.




Finally, when you are planning on selling your home, a local real estate agent can be by your side whenever you present it to prospective buyers. Being located in the same area, the agent will not have to waste much time traveling to meet you, which is certainly a great benefit. Moreover, open home hours will undeniably be much longer in the given circumstances. These significantly increase your chances to find a buyer in a shorter period of time.







A local real estate agent will suggest respectable service providers




Local real estate agents with many years of experience have worked with a significant number of other service providers in the area. Consequently, one of the advantages of hiring a local real estate agent includes knowing the names of respectable service providers you can indeed rely on. Whether buying or selling your home, you will need to contact local contractors, mortgage professionals, painters, landscapers, plumbers, home inspectors and many others. Your local real estate agent will be able to suggest the providers who are professional, trustworthy and utterly helpful to their clients. This way, you will be able to make the most intelligent choices given the circumstances.







Your local real estate agent is there for you even after the closing




Although people think their problems end with the completion of the transaction, this is very often not true. A lot of problems can come up after the closing, and then you need your reliable expert by your side once again. Whether you have a problem with the taxing authorities, the former owner or your buyer, local real estate agents are there to assist you and find the solution in no time. Not seldom do these professionals show appreciation to their clients or provide them with a nice gift once all the problems have been solved.







A local real estate agent will be there for you for all your future businesses




Attracting and retaining clients is a necessary step on every local real estate agent's road to success. Once you get high-quality service and helpful assistance from your local real estate agent, this agent will be your number one choice for all the future businesses. Moreover, these experts know that a satisfied customer will provide them with the most effective marketing. Hence, they will try their best to meet all your requirements and fulfill all your demands. Understandably, this is exactly the quality you expect from a local real estate agent you have trusted your home purchase or sale with.







Final words on the advantages of hiring a local real estate agent




It is important to know how to avoid real estate scams and find the right agent. Hiring a local real estate agent comes with numerous benefits regardless of whether you are selling your current or buying a new home. Firstly, local real estate agents offer an important advantage comparing to others. This is the knowledge of the area you are interested in. During a simple conversation, you can find out all you want to know on the specific area and thus save a considerable amount of your precious time. Secondly, they are more available and willing to assist every time you present your home or view the house you are interested in. Furthermore, they have a wide network of contacts and can suggest respectable service providers you will need at some point in the process of buying or selling. Finally, they stay by your side even after the closing and they will be happy to offer their services whenever you need them in the future. Get connected with a top agent in your market who will pay you back 15% of their total commission.










Written By: Lisa Robert with US Moving Experts

Categories: None

0

/