Shopping Cart
Your Cart is Empty
There was an error with PayPal
Click here to try again
Thank you for your business!
You should be receiving an order confirmation from Paypal shortly.
Exit Shopping Cart
First-time buyers often find home purchase confusing and overwhelming. Too many details, paperwork, and the costs make home buyers afraid of the whole process. However, if you are well-informed about it, you will find browsing for homes and selecting your dream house very enjoyable. That's why we've prepared some basic information on purchasing a home in Florida and the best tips on how to go smoothly through the whole process. Here are all the home-buying basics in Florida you will need.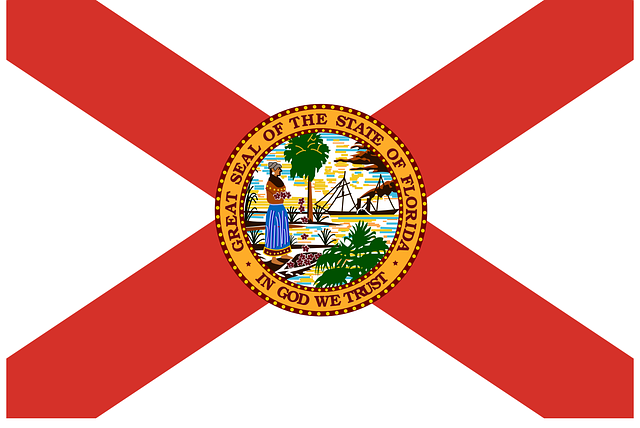 WHERE SHOULD YOU BUY A HOME IN FLORIDA?




The first part of home buying basics in Florida is selecting the right location. "The Sunshine State" has been a popular journey and residential location for years now. However, when buying a home in Florida, you need to be a bit more thorough and select the right location just for you and your family. One of the best places to buy a home in Florida are:




• Miami Beach – with a population of around 93,000 and the median income of $47,000 this part of Florida has been the most popular one. A pleasant climate, exciting nightlife make this place a home for people of different nationalities and cultures.




• St. Petersburg – a very attractive option, since it is quite affordable and has almost 250 sunny days every year. Also, it's one of the top USA cities that proves to be dog-friendly!




• Vero Beach – one of the best small towns in the country, Vero Beach is located on the Treasure Coast. It's a place of amazing beaches, golf courses, shopping, and nightlife. It has a population of only 15,000 which is great if you choose to lead a relaxed and enjoyable lifestyle.




• The Crossing - even though not the first choice, this place has a high livability score and is becoming more and more popular.







HOME BUYING BASICS IN FLORIDA – WHEN YOU SHOULD BUY A HOME?




Of course, you can find a good home all year round, but you should look at these clues before you start house browsing. Median prices are higher in the summertime, compared to winter. However, even though you can find a cheaper home in the wintertime, there will probably be fewer homes for sale. But you shouldn't give up – maybe your perfect home happens to be for sale in winter.







MEDIAN HOUSE PRICES




When it comes to the Sunshine State, the median home value is $235,500. The house prices are rising, though, and they are expected to grow 2% over the next year.







HOW TO BUY A HOUSE IN THE SUNSHINE STATE - HOME BUYING BASICS IN FLORIDA




The process of buying a home is usually followed by a couple of steps you need to make until you move into your dream home. Here are the things you should do to have a smooth and safe house purchase.







HIRE A PROFESSIONAL TO TAKE YOUR THROUGH THE PROCESS




It is very important for first-time buyers that they have someone who will help them with all the house-purchase details. Hiring a professional real estate agent is definitely the best decision you can make when you decide to buy a home in Florida. The reasons you should hire someone from a trustworthy realty network are many:




• an experienced real estate agent will find exactly what you need and recommend a home that suits your needs and lifestyle.




• you'll save a lot of time – with a real estate agent, you'll go straight to good options, rather than wasting time on browsing too many homes. This way, you'll have more time to prepare for your Florida relocation and start packing for your new home.




• you'll avoid houses with problems – real estate agents know what to look for when it comes to common hidden house problems. This can save you a lot of money you would spend on repairs.




• Florida real estate agents know Florida's house market and can recommend the best houses on the market.




• agents help you with the paperwork – there are a lot of documents to go through when buying a home. Since real estate agents know all the steps in detail, the house buying process will be much clearer and easier for you.







BE REALISTIC WHEN COMPARING FLORIDA'S HOUSES




When you browse and search for properties, be realistic when comparing different houses. In Florida, the prices are made for the air-conditioned square footage. Furthermore, prices depend on the location, too, so some homes may be similar in size and condition, yet very different in price. Think about what your priorities are when it comes to house preferences, and choose a home that suits your needs. Furthermore, be realistic when it comes to your budget – look for homes that suit your finances and ask the real estate agent to help you out to find as much as possible for the price.







SORT OUT YOUR HOUSE BUDGET




If you are paying in cash – there's no need to worry. However, if you need help from a financial institution, start the preparations in advance. Think about mortgage pre-approval, because it can come in handy if you come across a home you really love.







HOME BUYING BASICS IN FLORIDA – HOW TO MAKE AN OFFER




This step will be much easier with a real estate agent. They can speak to the seller and feel the situation with a spoken offer. This way, they can check their reaction and help you make the right offer. In Florida, you need a formal contract to make an official offer – this document includes all the details and requirements on both parties. Just remember that seller doesn't need to accept the offer and he doesn't need to explain why. However, when you hear back from the seller, you can start some negotiation if the offer was too low.







IT'S TIME TO MOVE TO FLORIDA




When you finally select your dream Florida home, it's time to prepare for the relocation. Be sure to hire professionals to help you out – hire someone reliable like Orange Movers Miami. Local Florida moving companies like this know the area very well and can help deliver your items safely and quickly.







STAY POSITIVE




One of the most important points of home buying basics in Florida is to stay positive throughout the process. It's not always easy to find a perfect home, and it can often take more time. That's why you should start your search in time and stick to your priorities. Just remember – no house is perfect, so be sure not to lose a perfectly good home over minor details that can be fixed. Enjoy house browsing and good luck!







Written By: Lisa Robert with US Moving Experts

Categories: None

0

/