Shopping Cart
Your Cart is Empty
There was an error with PayPal
Click here to try again
Thank you for your business!
You should be receiving an order confirmation from Paypal shortly.
Exit Shopping Cart
In order to sell real estate, both the owner and the real estate agent need to be crafty. Sure, you can hope that the quality and the asking price of your real estate will be enough to draw in potential buyers. But, there is hardly a real estate agent out there that won't emphasize the importance of marketing. So, to help you sell your home for a better price, we are going to take a closer look at how to create a quality real estate listing video.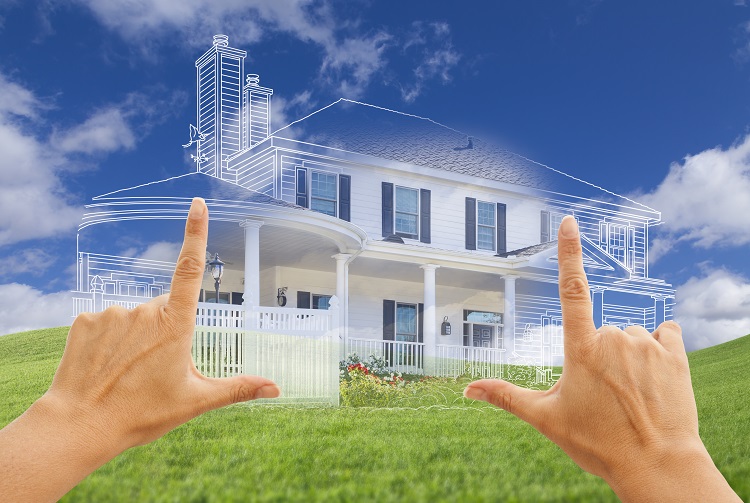 Why is real estate video marketing important?




Some of you might wonder why is it even necessary to create a video in order to promote your real estate. Surely, by following home design trends and by taking a couple of pictures, you can draw in the necessary buyers, right? Well, not quite. Having a real estate video is often necessary to draw it to the right buyers. Especially in the current high tech era of real estate.




To properly tackle making real estate videos, you need to remember that you are dealing with real estate marketing. Marketing is more about the feeling that people have while receiving information than the information itself. To help illustrate this better, we are going to go over some important points that you need to keep in mind in order to create a quality real estate listing video.







Create a quality real estate listing video - guide




The main thing to keep in mind while you create a real estate listing video is that you need to value quality over quantity. Know that your video should be between 1 and 2 minutes long. Within that timeframe, you need to represent your real estate the best way possible. In order to do so, you will probably have to declutter your home a bit. For that we suggest that you visit movers101.com and learn how to use storage for decluttering. After that, you will have to figure out how to set up your home in so that it suits your target audience.







Know your audience




No real estate is suited for everyone. A family home is not suited for a young professional, just like a studio apartment is not suitable as a vacation home. So, in order to sell your property, you need to figure out who you are selling it to. This is best done by consulting with your real estate agent. With their help, you should be able to figure out what kind of person is suitable both for your piece of real estate.




Once you do that, you will need to orient your video so that it emphasizes the traits of your home that your target audience values. For instance:




• Young professionals - modern design and tech gadgets.

• Students - cost-effectiveness.




• Retirees - ease of use and accessibility.




• Families - safety and homeyness.




These, of course, are just some traits that you can focus on. The goal here is to tell a visual story of why your home is perfect for your target audience.







Use a good camera




While modern phones tend to have good cameras, we still suggest that you use a top-notch one. More often than not, we see people using subpar cameras that make their homes downright ugly. Remember, modern people, no matter their age, expect to see high-quality videos, especially when they serve marketing purposes. A low-quality video is only going to make you seem untrustworthy. As if you were trying to hide certain flaws.







Pick the right time of day




There are countless articles online that are going to tell you how important lights are for giving a room atmosphere. Early morning light gives the room a feeling of freshness and energy. Meanwhile, afternoon lights give it a feeling of coziness and warmness.







Have a professional connect it all




Working with a professional video designer is a great way to ensure that your video is top-notch. Just like hiring movers to help you out with your relocation, a professional video designer will ensure that you avoid all the rookie mistakes. And, to again use the movers' analogy, while you can read a ton of tips on making the transition to another state easy, there is no way that you learn everything that goes into it from them. Well, the same token goes for making real estate marketing videos. So, do yourself a favor and hire professionals from the get-go. They will know how to pick the right shots and how to present your home in the best possible way.







Be careful with exposition




Since your videos are limited, you need to be careful with what you are going to say in them. You, of course, need to use calm, yet uplifting music in order to create a quality real estate listing video. But, besides that music, you need to give your viewers some information. Ideally, the exposition you give should serve to enhance what they are seeing. And, as stated before, you need to tailor your words to your audience. Merely stating what is on the video is useless and can even be annoying. So, pick your words carefully. The ideal to adhere to is "short and sweet". The more you can say in as few words as possible, the better.







Using drones




More and more people choose to use drones in order to give an aerial view of their real estate. And, while renting a drone solely for this can be expensive, it is a modern trend in real estate marketing videos that we advise you to incorporate. This areal video should give your viewers a complete idea of what your real estate is like. The most common practice is to start and finish with an aerial view. By doing so, you will give your viewers the impression that they came for a visit, and left afterward.




Written by: Lisa Robert with US moving Experts

 

Categories: None

0

/