Shopping Cart
Your Cart is Empty
There was an error with PayPal
Click here to try again
Thank you for your business!
You should be receiving an order confirmation from Paypal shortly.
Exit Shopping Cart
Not everyone has a knack for being in the sales business. It takes particular talents as well as guts. Selling real estate is not as easy as it might seem at first. You not only need to know how to work with people, choose and market the right properties, but you also need to have a license. Additionally, you must be at least 18 years old or a high school graduate and have a Social Security number issued by the United States. However, if you meet these fundamental prerequisites and are ready to start assisting folks in the Sunshine State with home purchases, you should go for it. Here's how to get your Florida sales associate license.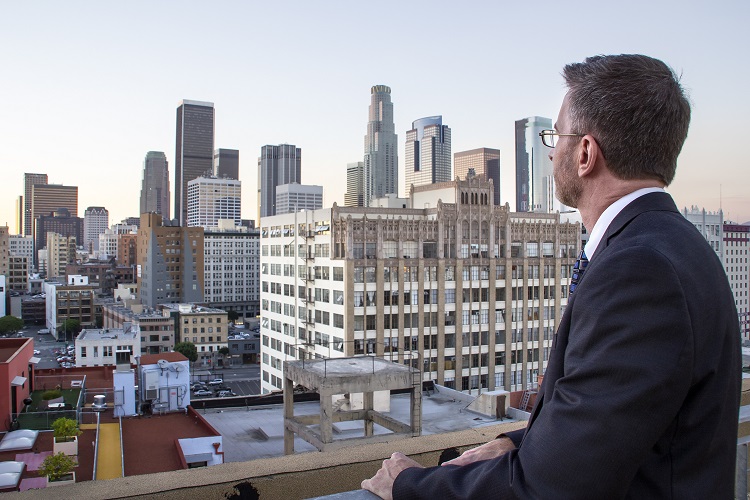 Attend a pre-license course




The first step to becoming a real estate agent is simple. To get a Florida sales associate license, you need to pass the state-approved 63-hour sales associate pre-license course and exam. The course covers real estate laws, practice, and principles, as well as real estate math. It's available online or in a classroom setting at a real estate school or at Realtor associations and boards throughout the state. The cost of a course program ranges from $100 to $500. However, you don't need to take the pre-license course if you're already licensed to practice law in Florida. By attaching a copy of your current Florida Bar card to the exam application, you can take the sales associate exam.




Some of the topics you'll need to prepare for this exam are:




● The fundamentals of the real estate industry




● Statutes and rules governing real estate




● Relationships between agencies




● How to follow the rules of state and federal legislation




● Rules regulating real estate




● Mortgages and financing methods







Take the Florida real estate exam to get your Florida sales associate license




There is a course final test if you have completed all of the course materials, met the minimum time requirement, and passed the practice exam. 70 percent is the minimum score you need to have if you wish to obtain a sales associate license in Florida. You may retest once within one year of the initial exam. If you fail the final exam, you will have to restart the course before being allowed to retake it.







Have your prints ready




To take the exam and get a Florida sales associate permit, you'll need to acquire your digital fingerprints. They are required by the Department of Business and Professional Regulations (DBPR). They use them to conduct a background check. You must get your fingerprints taken at least five days before submitting your application for a driver's license. Research where to get electronic fingerprints and how to get them in PDF. The cost of fingerprinting varies depending on the vendor, but it usually ranges from $50 to $80.




You will also be required to provide your Social Security number. After that, go to the DBPR and fill out an application. The total cost of this service is $83.75. You can pay for it online or with a check or money order mailed to you. The DBPR reviews all applications. When your application is approved, you will receive an email from Pearson VUE (generally takes 10 to 30 days).




The state test will be overseen by Pearson VUE, which offers the course in a variety of forms and locations. Keep an eye out for an email from Pearson VUE with the subject line "Authorization to Test'' informing you that you are qualified to take the exam. This email will contain your Candidate ID number, which you'll need to register for the Pearson VUE exam. Even though it may seem a bit complicated, it'll be all worth it once you get your Florida real estate license.







Hire a real estate referral company




If you wish to become a real estate agent, it's always best to have as much information as possible. Make sure to seek out the advice of people that are competent and trustworthy. One of the most valuable secrets of being a good real estate agent is knowing which pieces of info have value and which you should pass on. Contacting a real estate referral company for advice is a very smart move. Additionally, once you're done with all the technicalities, you can pair up with them and expand your business with their help.







Pair up with movers




Another kind of company whose advice and cooperation you may need is a moving company. If you manage to find trustworthy people to pair up with, you can offer your clients great package offers. People who are purchasing a house quite often need help moving into it. We talked to the team behind Big Man's Moving Company, who assured us that they gladly work with any reputable agent, as it is in both of their interests.







Team up with a broker




Until you are linked with a licensed broker, your real estate license is not officially active. Using the DBPR RE 11–Sales Associate form, a sponsoring broker will activate your license (you'll get a confirmation in PDF).







Become a member of a local Realtor association or board




Joining the local board linked with your broker is something you'll most likely do once you get your Florida sales associate license. Dues and offerings usually differ by the local board, so you should look into your options. You will automatically and officially become a member of the Florida Realtors state association as well as the National Association of Realtors after you join your local board.







Deciding to move to Florida and become a real estate agent




If you're just now moving to Florida and are researching how to become a real estate agent there, you'll also need to take care of some other things. There's really no definitively optimal season for this since it's pretty much always very hot in Florida. However, you can plan everything out in detail and make sure that your relocation happens as quickly and smoothly as possible. Once you're situated and refreshed, you'll get to enjoy the great sides of this climate.







Choose quality over quantity




Once you get your Florida sales associate license, don't simply do the bare minimum and call it a day. Make sure that you're using your real estate agent qualities to give your clients everything they deserve and everything they've paid for. Only then will you be able to fully enjoy your job and the fruits of your labor. Additionally, know that clients always sense if you're giving it your all, which is precisely how your business will expand and bloom.







 

Written by: Lisa Robert with US Home Experts

 

Categories: None

0

/