Shopping Cart
Your Cart is Empty
There was an error with PayPal
Click here to try again
Thank you for your business!
You should be receiving an order confirmation from Paypal shortly.
Exit Shopping Cart
As you're probably aware, being a real estate agent, although a great profession, isn't always all that it's cracked up to be. It essentially implies that even though being a real estate agent is exciting and eventful, there are plenty of unexpected obligations. The paperwork and all the regulatory responsibilities that they have to endure can be off-putting. Nevertheless, they are unfortunately necessary. Real estate license reciprocity and portability are topics that a real estate agent must get familiar with.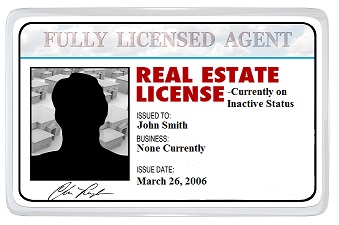 What are real estate license reciprocity and portability?




Before we dig into the concept of real estate licenses in reciprocity and portability, we need to clarify what they really are. Let's separate the two for further clarification.







License reciprocity




Inside the real estate world, reciprocity isn't always possible, but it is a thing. If an agent, for example, lives in South Dakota and wishes to relocate to Florida, they'll first need to get licensed in the state they're moving from. Without this, they won't be able to practice their profession. In some states, it is possible to get work without being licensed in the former state. However, some states allow reciprocal licensing without actually giving the right to manage transactions in that state. Real estate license reciprocity and portability may seem discouraging. However, diving into the subject will clarify all the dilemmas.







License portability




On the other hand, real estate license portability covers state laws that allow out-of-state real estate professionals to manage transactions. That's to say, without having to get a real estate agent license in the other location. If you're still wondering what the difference between the real estate licenses (reciprocity and portability) is, it's simple. Portability allows agents to cross their home state's border for business, but not as a long-term solution for agents that are moving. The three types of portability laws are cooperative, physical location, and turf states.







How the law varies in the 50 states




If an agent is looking to make their real estate company blossom in the state they're moving to, they'll need to find out how to make this possible. Since there are multiple factors that could affect how hard it'll be to get real estate licenses in reciprocity and portability, let's start with different kinds of states.




● Cooperative




Cooperative states will allow agents from another state to enter the state to conduct their business. However, to do so, they must own a co-brokerage agreement with that state's license. Out of the 50, there are 24 cooperative states. They include Alabama, Washington, and Colorado. However, some of them have placed limitations on out-of-state agents.




● Physical Location




These states allow agents to conduct business in another state but not to enter that state for the sheer purpose of business. An agent can conduct all out-of-state business remotely. They can send their clients to view properties, negotiate transactions, etc. Nonetheless, they can do this under the condition that they physically remain in the state in which they are licensed.




● Turf




When it comes to real estate licenses in reciprocity and portability, turf states are the strictest. These states don't allow agents to conduct any business in their state. Their only option to work with clients is to refer them to a licensee that works in the turf state. However, they should consider finding the best real estate agents for their clients if they cannot do the work themselves.










So, if you are an agent thinking of moving to a different state, before you call SOS Moving Los Angeles and schedule your move, make sure you have all the necessary information. If you want to continue working in your new state, you have to start on the right foot.










Joining a referral program can be of great help




No matter if an agent is struggling to get work or they're an accomplished name in the real estate world, some help is always welcome. Teaming up with a real estate referral company can help immensely. There are many great advantages of referral programs that agents can have use for. Finding clients has never been easier.







Interstate relocation




When looking to relocate interstate, there's a lot more to worry about. Once the real estate license reciprocity and portability part of the equation has been solved, there's also the moving bit to take care of. Interstate relocation can get pretty challenging. An agent who wishes to leave California and settle down in Florida for example, should start planning as soon as possible. And the planning begins with finding the place to live, packing, and booking the right movers.







Conclusion




If you happen to live in a non-reciprocal state but take your real estate license reciprocity and portability exams in a reciprocating state, your license will be valid. If you decide to move to another state, the license you've acquired will be honored in most of them. Nevertheless, this isn't the case in all states. For example, California and Arizona have similar requirements when it comes to licensing, but they have a mutual reciprocity agreement. It means that you won't be able to get a license to start practicing if you're relocating in between these two states without additional engagement. The best way to get the best of both worlds is to look at your particular case and then decide based on all the info you can gather by checking the specific requirements.







 

Written by: Lisa Robert with US Home Experts

 

Categories: None

0

/