Shopping Cart
Your Cart is Empty
There was an error with PayPal
Click here to try again
Thank you for your business!
You should be receiving an order confirmation from Paypal shortly.
Exit Shopping Cart
Many real estate agents are independent contractors, as being your own boss is something everyone aspires to. There is nothing better than having the privilege to control your schedule and working hours. However, gaining that independence requires a lot of sacrifices and developing a quality plan and strategy. But there are few secrets of a good real estate agent that not everyone knows about. You need a specific set of skills to do this job, but you need resourcefulness and understanding more than anything. You're not only doing your job but changing people's lives by helping them find homes.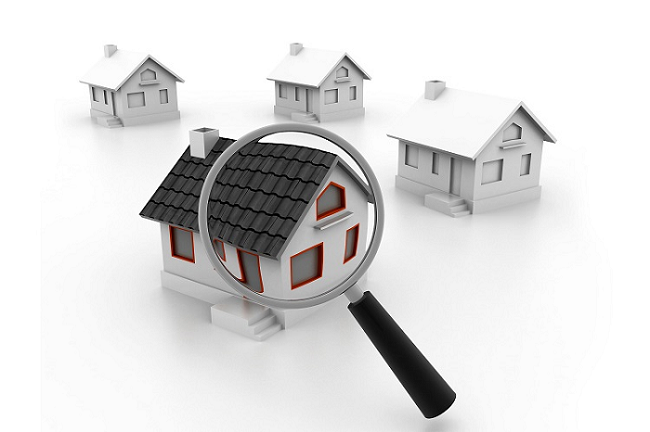 Providing the best customer service




Leading a successful business is impossible without quality customer service. A good real estate agent is always available and easily accessible for his customers. Treating every client as your priority is the golden rule of every business. Such treatment leads to building strong relationships and gaining the trust of your clients. By establishing good communication, you will get the best insight into their demands and provide the best possible service.







 

Marketing skills




To thrive in the real estate business, you have to provide outstanding service and make yourself known to the community. Constantly promoting your work will not only attract more clients but can also help expand your business. At least today, advertising opportunities are plenty. From old-fashioned TV ads and billboards to internet and media outreach, you can choose the option you think is best to present your work and services.




 

Still, it's essential to make yourself stand out in the sea of good real estate agents. Since people can't stay away from social media, one of the best options is to use it for your marketing campaign. Let's take Facebook, for example. This social media platform has the perfect algorithm for targeting clients based on location, demographics, and interests. It's never been easier to reach out to your potential customers than today. But, of course, there are other smart ways to do it as well. It all depends on your business strategy and size.







A good real estate agent is there to consult




The goal of every business is to make a profit, especially when someone is working for a commission. Still, one of the secrets of a good real estate agent is that they put their client's needs first. Knowing how to listen and observe before making offers is very important for ensuring satisfaction. Often, people have limited possibilities and specific demands when buying a property. Besides, everyone is going through different situations when relocating to a new city or country. Being able to understand difficulties your client is facing takes a lot of compassion, empathy, and resourcefulness.







Colleagues are not always competition




In competitive markets such as real estate, we often forget the primary thing should be to help people out instead of just make a sale. Because if your customer is having doubts and you are not pushy, someone could easily slide in and steal the job from you. But instead of constantly obsessing about the competition, it might be better to make friends instead of rivals in the real estate business. By offering help and maintaining professional relationships with other agents, you'll build meaningful partnerships. Professionalism is always first, but good communication and contacts in the business help more than you know.







Resourcefulness




From knowing the local market to staging properties, an excellent real estate agent is very versatile in their line of business. Still, when it comes to the most important traits, resourcefulness is valued more than anything. This includes tending to the client's needs, making the best pitches, and finding ways to keep yourself in the business. Sometimes it can be hard to sustain in an ever booming market such as this. Therefore, developing a good strategy to make your services available is a game-changer. And while branching out and building a referral base of valuable connections is very important, you will need to explore every available option to make your business and credentials known. Using reliable real estate referral companies is one of the best ways to achieve this.







Realistic expectations




Making a sale at any cost is not the right way to present yourself in the real estate business. With that approach, your business will initially profit, but your customers will eventually regret going with your service. The consequences will sooner or later reflect poorly on your reputation. Becoming a real estate agent requires a lot of patience and objectiveness. Nothing can be built overnight, and the same goes for this job as well. Learning about the tricks of the trade and how to use them on your behalf comes with time.




 

But one of the first things everyone learns here is the importance of the location. A good location of your market is one of the critical factors that help make a sale and target customers. Not all places have high property demands like Miami, LA, or New York. A location like Manhattan has always been interesting to investors because people want to be in the center of happenings. And owning property there is always a smart call since the market in such places will never lose its value.







A good real estate agent works on his self-improvement




No one is perfect, and as soon as we realize that, the faster we can make the wrong things right. We constantly learn and try to improve ourselves, but we often forget to ask for help when necessary. Every career faces difficulties at some point. Thus, to make the right decisions, sometimes we might need a second opinion. Knowing when to consult with your mentors and more experienced people in the business will help you become a better agent and a better person.




 

The best thing about this career is that there are no limits to growth. In the end, it all comes down to your motivation and the pace you want to take for your career advancement.







How to find one?




These are just a few secrets of a good real estate agent, but every person has their own recipe for success. Since the real estate market will always thrive, this career has no limits on growth. In the end, it all comes down to your own motivation and pace you want to take for your career advancement.







 

Written by: Lisa Robert with US Home Experts

 

Categories: None

0

/