Shopping Cart
Your Cart is Empty
There was an error with PayPal
Click here to try again
Thank you for your business!
You should be receiving an order confirmation from Paypal shortly.
Exit Shopping Cart
Moving to a new place is often challenging. However, things get complicated if you also need to start your career from the beginning. Real estate agents base their businesses on the knowledge of the local market, sellers and buyers. Therefore, when they need to move and start working somewhere else, things get a bit challenging. However, this doesn't need to be a problem for you. You can try out the best practices for relocating as a real estate agent that we selected to make the transition as easy as possible.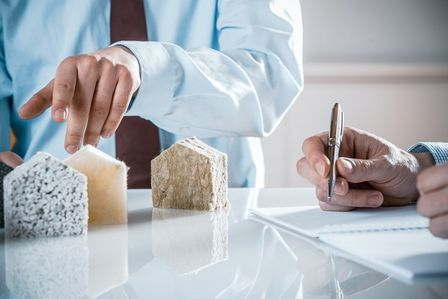 Get the necessary licenses




Moving to another state or country might mean you'll have to get a new license. Make sure you research the reciprocity and portability between your old and new place and see what you need to do to start working as soon as possible. You can also begin the coursework online, even before you relocate. Some states allow taking courses and even the licensing exam through a professional provider, which can be a great way to save time after the move.







Know the new location well




Even if you haven't lived there before, you need to know exactly where you're moving to. This means you should do detailed research on the new area – market, competition, house prices, local amenities, etc. If you start moving preparations on time, you will have time to inform yourself about the local market and be ready for this new chapter in your career.




If you're still not sure where you should move to develop your career, follow the people who have moved recently. See what the popular spots among US citizens are and take your pick. If you notice that some places gain most new residents, it is an important factor for every real estate agent. Such locations will make it easier for you to gain new clients as there's enough business for everyone.







Don't underestimate the competition




Depending on where you're moving to, the competition you'll face can be either high or low. It means there are either many small real estate businesses all around the city or only a couple of strong ones that have gained the most trust. In both scenarios, you shouldn't underestimate your competition but try to pull your strongest game. It's good to research the market and see what the other businesses in the area are. Next, choose the best strategy for gaining the trust of a new agent in the city. Try to convince people why you're the best option – show some new energy and perspective as a refreshment in the local real estate market.







Some of the strategies to try out




It's not easy to pick a strategy that will help you dive into the new real estate market. However, after you research the area, evaluate your strengths and see what businesses are your competition, you will be able to decide on the best strategy. You can try some of the following methods:




• team up with the local agents – you can try to get in touch with the top local agents and ask them to allow you to work their excess customers in exchange for a referral fee;




• you can also offer to help them out whenever they are not able to work or go on a vacation;




• try out rental business for a while to help you gain more knowledge about the local market.




Finally, it would help to remember the lead creation strategies you once used to create your previous referral network. There's so much you can do here, from being active on social media, investing time in content marketing, etc. Do everything you can to catch the eye of your new potential clients.




Remember: in general, social media and online presence is a powerful way to become known in a new place. Make sure you use it wisely to present your business, connect to similar accounts and companies, build partnerships, etc.







Join a referral program




Real estate referral agencies offer benefits for real estate agents and clients who want to buy a property. Joining such a program can help you get new clients and give you a chance to be helpful and recommend someone from your previous location.







Introduce yourself to the community




To be able to get new customers, people need to know you arrived. Connections and marketing are everything in this business, so be sure to meet as many people as possible. Relocating as a real estate agent is challenging as you need to gain the trust you once already built from scratch. However, it's not impossible. Try meeting other agents in the area, host a housewarming party, and focus on open houses. Furthermore, inform yourself about the local events in your new neighborhood, and attend as many of them as you can. Connections are crucial when starting a new business chapter, so be sure to introduce yourself to the new community.







Don't forget to plan your relocation




With all the real estate business plans, don't forget to plan your relocation. The detailed organization will not only save you money and time but also minimize stress. Your mental preparation will start months before you move, but the actual moving plans should accompany it. It's always best to focus on safety and reliability – that's why you shouldn't skip checking the moving company you hire. The moving business has grown a lot, so browse reliable experts only on safe online locations. For example, you can find your match according to the place you're moving to on Verified Movers. Like many others, this is a secure database of professionals. Once you have found the best movers, schedule your moving day on time, and start packing bit by bit.







Relocating as a real estate agent takes time




Don't forget that relocating as a real estate agent is a process that lasts long after the actual moving date. It's a procedure that consists of several stages and takes a lot of effort – which will give positive results very soon. Set your goals and keep going towards them without any worries – hard work always pays off!







 

Written by: Lisa Robert with US Home Experts

 

Categories: None

0

/