Shopping Cart
Your Cart is Empty
There was an error with PayPal
Click here to try again
Thank you for your business!
You should be receiving an order confirmation from Paypal shortly.
Exit Shopping Cart
While holding open houses is not the only way to attract buyers, it can certainly be a very useful tool. As real estate agents don't usually send their clients to see open houses, this means that most of the people who will look at a home you're selling will have just begun their home-seeking process. As such, they'll need someone to listen to their needs and inform them on whether this particular home is a good fit for them. And if it is, then you've most likely just found a buyer! If it isn't, though, then perhaps you've found another client?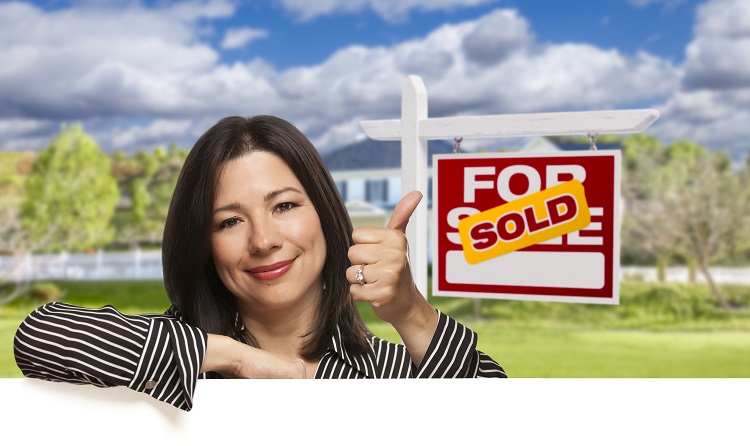 But, what exactly is an open house? Basically, it is an event taking place over a specific period of time when anyone can drop by and inspect the house. However, modern realtors will need to be prepared in order to get the most out of it. With that in mind, we've prepared this guide to holding open houses. After reading, hopefully, you'll know just what to do when it's time to hold an open house of your own.







Attract potential buyers




Before they're ready to hire the reliable professionals on instamove.com and relocate to a home you've sold them, you'll first need to reach the potential buyers. Of course, the more people that are aware of an open house you're holding, the bigger the chance that you'll be able to sell the property quickly and for a good price. How can you initially reach these people? There are several ways, and you should utilize all of them for maximum gain.




• Advertise the home digitally. Apart from using the social media, you can also use websites that are aimed at helping realtors and buyers alike, such as Zillow or Trulia. Just make sure that you upload enough high-quality pictures, that will provide viewers with plenty of important information about the property. Don't try to make the home appear better than it actually is, as doing so won't bring anything good once the potential buyers arrive.




• Next, you'll also need plain, regular, good old physical signs. Make sure that there are enough of them and that they will precisely lead interested parties to the property. Post them all around the neighborhood, however, don't put up an excessive amount of signs. As for when to put up the signs, it's often a good idea to post most of them some two hours before the open house commences. That way, anyone who sees the sign will usually have enough time to finish whatever they were doing and come see the house.




• Put the listing in print and also have brochures ready. Some people might avoid print listings and digital ads altogether. They could simply be driving by and then decide to check out the property right there and then. Having a brochure ready in such cases will prove to be useful. A finely-made brochure will feature all the important information related to the property - the asking price, the size of the property, and so on, as well as your contact information.




• Set the date and the exact time when you'll be holding the open house, and include it in all of your promotional materials. Most people will want to look at houses on Sundays, and then on Saturdays, so choose Sunday if you can, and if you can't, Saturday is the next best option. As for the time, we recommend the morning hours between 8 and 11 AM.







Do what you can to prepare the home




After you've done what you can in order to attract the potential buyers, you'll need to prepare the home so that it is in the best possible shape. You should work with your client to come up with an asking price that accurately reflects the quality of the home on the open house day, that is also not too high nor low when compared to prices in the neighborhood. Knowing the asking price right away will, of course, also be useful to potential buyers, as they'll be able to determine if it suits their budget. They can also calculate the cost of this relocation online to get the full picture.







There are several things you can do to prepare the home for sale:




• Work with your client to remove as much of their belongings as it is possible. Buyers will have a hard time imagining their lives in a home that is full of the previous occupant's belongings. What's more, it's best if your clients aren't present at all when you're holding open houses.




• Make sure that the property is in a presentable state. This involves home chores such as mowing the lawn, mopping and sweeping the interior, making sure that windows are clean, and so on. Basically, if you've ever cared about keeping your home in a good shape, you'll know what to do. Also, if you'll be holding open houses during the winter, try to obtain some pictures of the house that were taken when it was warmer (especially if the exterior is visible and it looks neat).




• Buyers should have easy access to the property. The driveway should be clear, so don't park there, and ask your client to park somewhere else too. If it's winter, remember to remove the excess snow from the driveway so that buyers can park easily.







Holding open houses 101




Once you've prepared the house, it's time to prepare yourself as well! The people who are searching for homes will decide whether the property is right for them based on its characteristics; however, you can still push them in the right direction. On the other hand, if they feel uncomfortable around you, that could make them look elsewhere.




• Greet the buyers as soon as they arrive, give them brochures, tell them about any home features that you think they might be interested in, and then let them look around at their own pace. After a while, talk to them again, see what they think and if there's anything you can do to help them make a decision.




• If visitors seem to be even slightly interested, it's a good idea to have printed additional documents with more information to hand out to them. These documents can include some general information on the neighborhood, as well as all the additional details related to the property that weren't on the brochure. For example, as buyers might be purchasing real estate for them and their family, mention all the best schools in the vicinity, show them a room that would be an ideal kids' room, and so on.




• Another good idea is to invite the neighbors as well. While this may sound strange (why would the neighbors want to move into a house that is so close to their current home?), there's a chance that they'll recommend the home to someone else. They would probably love to be living so close to their friends. What's more, if they ever need a realtor later on, you might be the first person they decide to call.




• Finally, be prepared for success. While holding open houses should eventually get you buyers if you do everything right, that probably won't happen during the first week (or even the second or the third). Still, this doesn't mean that you shouldn't be prepared. A loan officer should be present at all times. If you strike a deal, he or she will be able to determine right away if the buyer can prequalify for getting a loan, thus saving everyone precious time.







Written By: Lisa Robert with US Moving Experts

Categories: None

0

/