Shopping Cart
Your Cart is Empty
There was an error with PayPal
Click here to try again
Thank you for your business!
You should be receiving an order confirmation from Paypal shortly.
Exit Shopping Cart
Florida's real estate markets are hot and not cooling down in the foreseeable future. It no surprise, though. The economy is strong which is a good basis for new job openings. Consequently, new workers increase the demand for housing. They are also inclined to stay long-term, attracted to favorable tax policies, affordable cost of living, and year-round sunny weather. If you add a fascinating college coverage, the #2 modern infrastructure in the States, and hundreds of miles of beautiful beaches, it is not a wonder that Florida is continually home to the hottest real estate markets.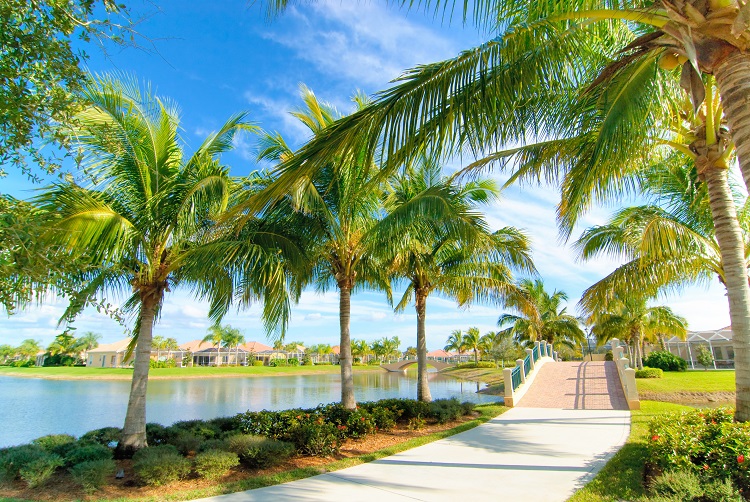 Hottest Florida real estate markets in 2020




When we take into account all the factors, the bottom line is that Florida will go into 2020 with several real estate markets exceptionally good for investors. Moreover, it is very important to identify the three simple rules in the real estate industry that will help you recognize the beneficial markets:




1. Firstly, when you hear that the market is "good" it implies that you can sell whenever you wish or need.




2. A "balanced market" denotes a market with inventory levels falling into a range between four and seven months.




3. "Sellers' market" indicates that inventory levels dropped below four months of supply, while the "buyers' market" indicates the market with supply exceeding seven months.




It goes beyond saying that you should look for an area with a lot of housing activity, that is, the sellers' market. But which ones among those markets are the most lucrative? One of the most important Florida home-buying basics includes finding the right location in the Sunshine State. The trends in real estate have brought up several areas into the spotlight




● Tallahassee, Leon County

● Kissimmee, Osceola County

● Gainesville, Alachua County

● Sarasota, Sarasota County

● Lakeland, Polk County







Tallahassee




Tallahassee homes are appreciating rapidly. Depending on the neighborhood, an increase in price goes between 6% and 20% of the last year's price and is bound to increase for another 6% by this time next year. Slowing the appreciating rate is possible, however, only through an increased supply of real estate for sale, which is favoring the construction industry. Both buyers and sellers should see this as an opportunity. If the price goes too high, due to high demand, selling may prove difficult or outright impossible. Buyers shouldn't wait for that to happen. Once the Tallahassee property is yours, moving will be easy with the help of local movers such as visionmovers.com; after all, who knows the locale better?







Kissimmee




You don't have to live out of state to invest in hot real estate markets. Even relocation from one part of Florida to another opens as a possibility. However, note that not every city here has the right potential for real estate investment. Kissimmee is certainly among the popular investment locations due to several good reasons. First of all, buying an inexpensive real estate is only the first step. Turning it into an investment property is the next. Kissimmee is in the perfect spot for both long-term and vacation rental strategies. Moreover, 2020 is the right time to invest. The Florida economy is strong, leading to population growth and, thus, to high demand for available properties. Being just south of Orlando only adds to Kissimmee's appeal.







Gainesville




Having in mind the depth of the market collapse that hit Florida, and especially Gainesville, one would think that recovery would be too difficult. However, trends are showing that great progress has been made in the past years. Right now, it means good things for Gainesville. The employment rate is higher than the national average, and the number of housing permits is on the rise. They are all signs of a recovering economy. For the time being, Gainesville is the most affordable place to live in Florida. Hence, it attracts buyers as well as the still present backlog of foreclosed homes. Finding a suitable property here for you should be among the things every real estate agent in Florida needs to know. However, choose carefully and team up with an expert. There is still time to purchase a property in Gainesville at below-market value, remodel it, and then sell at or above the market price.







Sarasota




Just like Gainesville, Sarasota is another Florida city that is going through a fast-paced recovery. For the same reasons, it presents a hot real estate investment spot not only in 2020 but in the years to come. One positive thing leads to another; as the economy profits from an influx of newcomers, the local real estate market is looking to satisfy the rising demand. Moreover, the most popular neighborhoods in Sarasota, that will fuel the investment takeoff are expected to be Bayou Oaks, Arlington Park, Indian Beach/Sapphire Shores, Downtown Partnership, and Lido Key. Aside from finding the right neighborhood, note that finding a high-class Florida real estate agent is a priority, easily accomplished if you seek help from a real estate referral company. Moreover, to point out how active the Sarasota real estate market is, it is sufficient to say that most homes sell for around list price and go pending in around 41 days while hot homes list as a pending sale in around ten days.







Lakeland




If you thought that Sarasota homes sell fast, Lakeland will truly surprise you. While a majority of Lakeland homes go pending in about 26 days, the hottest among them are marked as a pending sale in around seven days. As expected due to a relatively low level of housing supply and steady growth of population, real estate prices in Lakeland are bound to go up as of 2020. When factors such as unemployment rates, local economy, population trends, and median household incomes are taken into account, the picture is clear. According to the analysts, Lakeland could easily become one of the hottest Florida real estate markets this year. This course is the logical sequel to the previous years' trends; Lakeland doesn't seem to be slowing down. All buyers interested in a property here should not waste time as the real estate prices are on a steady rise. The foreseeable future looks bright not only for Lakeland but for all five abovementioned markets.







 

Written by: Lisa Robert with US Moving Experts

 

Categories: None

0

/