Shopping Cart
Your Cart is Empty
There was an error with PayPal
Click here to try again
Thank you for your business!
You should be receiving an order confirmation from Paypal shortly.
Exit Shopping Cart
Although surviving in a crowded industry such as real estate has proven to be an uphill battle, it is still no less than an enticing business to invest in. Consequently, after building the right foundation, any real estate agent, big or small, will look for ways to take their business's growth to the next level, and stand out among the crowd. This article is meant to bring forth the fact that having the right strategies is the key to achieving the ultimate goal of any business – earning more profits. The right tactics will not only improve your chances of growing your real estate business in 2020, but will also help you avoid the errors that could potentially hijack your success as you grow.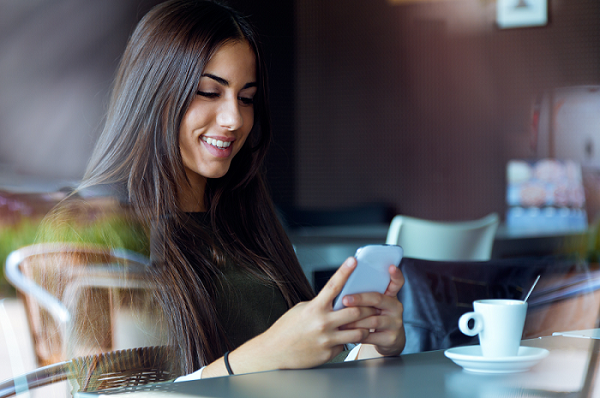 Elevate your marketing plan to a whole new level




The fact is that today, most consumers start their search for property online. Creating a website for your real estate business will not only display potential clients what you have to offer, but will also help with building your customer loyalty.







Upgrade your website




However, if you want to get the most out of this kind of promotion and build your niche, your website needs to meet certain standards. In order for your audience to stick around, you will need to show your portfolio in an enticing manner.




 

What will go a long way are some HD or drone images, quality videos and info about neighborhoods, enjoyable and useful blog posts, instruction from professionals, market value data, search options by map or feature, etc.







Increase its visibility




Unquestionably, the high-quality content and good looks of your website are great both for cultivating customer trust as well as getting them to visit and take interest in your website. However, let's be real - it will not be found on its own. It might cost some money upfront, but a solid, SEO-focused website is a crucial basis for every fruitful real estate business.




 

Although there's an ongoing debate among business owners about whether strategies regarding SEO or SEM still work in 2020 or not, the reality is – they do! SEO is still one of the valuable marketing strategies to grow your real estate business in 2020, though many of the practices and methods have changed. Namely, Google has improved its understanding of the contexts of users' searches and their genuine intent. Therefore, a much better practice is to create content that is optimized to provide valuable answers to users' questions, than to focus on how often a specific keyword is used.







Devote to its promotion




Although having an eye-catching website is critical to your real estate success, it is only the first step. Namely, the traditional way of marketing is no longer sufficient in 2020. Instead, a new, state-of-the-art marketing strategy is the crux of reaching a more favorable position. It implies using numerous marketing strategies such as e-mail campaigns and social media marketing, through different mediums, to increase your website's visibility. Social media sites are relatively low-cost, with the potential for huge outreach – so, if you haven't already, learn how to use it to your advantage.







 

Differentiate yourself from your competition




Remember when we spoke about standing out from the crowd in 2020? The best way to accomplish this is by taking advantage of modern-day technology. For instance, you might want to think about utilizing some interesting methods to help you elevate your listings. For example:




● Virtual home tours improve the house hunt since they allow viewers to get to know the home's features before they can take a physical tour.




● Video tours of neighborhoods boost your listings as they allow you to show off amenities of a neighborhood in which a prospective buyer or renter is looking to buy a property. Moreover, with some guided tours to outsiders, you can perfectly display your knowledge of the area, which is one of the traits clients value the most in a real estate agent.







 

Establish yourself as an expert




The process of establishing authority in your field starts by providing useful information that will attract more clients. The ultimate ticket to your goal is content that appeals to your audience's wants, needs, and challenges. Whatever method you decide to use, the point is to think very carefully what makes you unique and then figure out how to build that into your overall brand. To reach a bigger audience, you can try:




● Writing a book or publishing articles. This will allow you to gain exposure and grow your real estate business by sharing your opinions.




● Teaching courses and workshops. These offer the benefits of proving your expertise and building trust, and ideas are various. For instance, you can educate your audience about home-buying basics. Moreover, to show that you truly care about their experience, you can include some additional helpful tips for when they finally select their dream home, such as directing them to experts from getmovedtoday.com that could take care of their relocation process.




● Hosting online events. You can opt for teleseminars or webinars with the help of a virtual platform instead of presenting face-to-face. If you don't already have a solid following, start by offering events for free to build your audience and grow your mailing list.




● Sponsoring local events, sports teams, or building projects. Sponsorships are a great way to both advertise your business and make a difference in your community.




● Volunteering. By creating your own project for the community, you can show that you truly care about its residents and promote your business at the same time.







Invest in the commercial property sector




If you have been thinking about expanding your investments into the commercial property sector and are ready to make the leap, let us break it down for you. Commercial property investment is considered to be extremely profitable, especially in 2020. Generally, this is because of higher income potential, longer leases, lower vacancy rates, and less competition when compared to other types of real estate. However, in order for this investment to pay off in 2020, potential commercial investors should definitely do their homework.




 

It would be best to not only research top areas for overall investment prospects, but also keep up with the trends and changes that are going to shape the future of this sector. Moreover, it is always a great idea to maintain a good relationship with your clients. The reason? Well, for example, changing the location of your business in Florida is a cause to start looking for a real estate agent and a new space to set up your office. And, if it just so happens that some of your former clients have a friend or a relative in such a situation, maintaining the relationship with your former clients will enhance the prospects of your name being the first in mind.







Recession-proof your real estate business




The reality is that real estate market experiences natural cycles, and if you haven't already crafted a plan for weathering the storm, the time is now! Moreover, the novel coronavirus pandemic has had a profound effect on the US real estate market and economy, and the possibility of a 2020 recession should not be excluded. If you're serious about growing your real estate business during a slow market, then you'll have to recession-proof your business. This includes your income, expenses, operations, and marketing.







Achieve boss-level organization




CRM software systems are incredibly useful in the real estate business, because home buying is a very lengthy process, and these offer cutting edge business management with minimal wasted time. What is more, you don't have to break the bank to get one. You will be able to regulate leads, track your lead generation campaign, organize your contacts, upload all documentation, and follow all current real estate trends.




 

 

Written by: Lisa Robert with US Moving Experts

 

Categories: None

0

/